Thank you for attending IEEE RFID 2014!
See you next year in San Diego!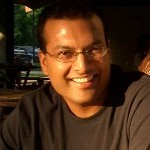 Keynote Speaker – Prof. Neal Patwari
University of Utah
"Tracking Without Tags: Environmental Awareness Using RF Tomography"
Thursday, April 10 at 8:30am
Download keynote slides here.
Check out photos of the conference here.
CONFERENCE AWARD WINNERS:
BEST PAPER: "Sifting Through the Airwaves: Efficient and Scalable Multiband RF Harvesting" by Aaron Parks and Joshua Smith (University of Washington, US). Awarded $500 by ThingMagic!
BEST POSTER: "Augmented Reality Asisted Handheld for UHF RFID Direction-of-Arrival Estimation" by Andreas Parr, Robert Miesen, and Martin Vossiek (University of Elrangen-Nuremberg, DE).
RECTENNA SHOOTOUT: Christopher Valenta (Georgia Tech, US) with the "I must win or else I don't graduate" rectenna. Awarded $500 by Ricoh Innovations!
Industry Panel – "Current and Future Use-Cases of RFID". Thank you moderator and panelists!
_____________________________
Stay ahead with the latest research and developments in RFID.
Get up to date on RFID research and technical know-how by attending RFID 2014. The conference committee strives to provide an experience with both social networking opportunities with the top researchers and scientific research dissemination. There will be plenty of new discoveries and information presented that will inspire you to use RFID in new ways for your business application or scientific study.
Get an international breadth of new perspectives. Academic and industry perspectives from the entire world will be presented as well. In the last conference, 32% of the paper submissions were from Europe, Africa, and the Middle East. About 20% were from Asia and Pacific countries. About 44% of the paper submissions were from the USA. And 4% were from Latin America. Last year's conference could only accept 40% of the high-quality papers submitted.
IEEE RFID 2014 is our eighth annual conference. It is the premier technical conference for RFID where you can:
Hear from leading experts in the field about the latest developments in RFID.
Meet other practitioners and researchers from industry and academia.
Learn about the latest research advancements in specific conference tracks and the poster and demo session.
Expand your knowledge by attending one of many workshops and tutorials.
Get access to the largest RFID industry exposition in the world,
RFID Journal Live! 2014.
Over 75% of past IEEE RFID conferences attendees found the RFID Journal Live! conference to be valuable. This industry conference will feature RFID case studies, training, and an enormous trade show. It is sponsored by the world's RFID authority, RFID Journal. The RFID academic and commercial communities convene in the same venue, the Orange County Convention Center in Orlando, FL.
Register for IEEE RFID 2014 here.
Discounted Disney Tickets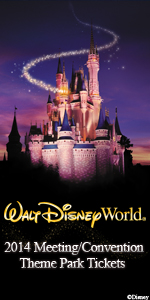 For advance purchase of specially priced Disney Meeting/Convention Theme Park tickets, please call 407-566-5600 or CLICK HERE.  Please note the cut-off date for advance purchase savings is April 7, 2014. Visit any Disney theme park! There are also multi-day tickets available that include an additional complimentary admission to one of the following Disney Experiences!!
Disney's Typhoon Lagoon Water Park
Disney's Blizzard Beach Water Park
DisneyQuest® Indoor Interactive Theme Park
ESPN Wide World of Sports Complex with 30 minutes of game play at the PlayStation® Pavilion
Disney's Winter Summerland or Disney's Fantasia Gardens Miniature Golf Courses (before 4 p.m.)
A round of golf at Disney's Oak Trail Golf Course, our 9-hole walking course.
Discounts on Orlando Attractions, Services, and Nightlife
This year, we have teamed up with Orlando Convention Aid to help you make the most of your time in Orlando. Available discounts include restaurants, golf, attractions, nightlife, shopping and much more. Each listing offers detailed information and discount coupons that can be printed. They can also make your dinner reservation, book your group dinner party or event. This web site will help you plan your time during your stay in Orlando.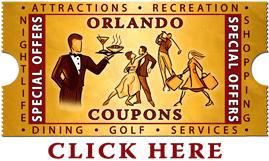 Just click on the golden ticket to:
Purchase, discounted attraction tickets!
Receive, discounts to fantastic restaurants and make dinner reservations!
Enjoy complimentary cocktails at some of Orlando's best nightlife!
Play great golf at a discount!
Shop at Orlando's most exclusive stores and outlets with discounts!
Rent cars and make use of other great services all with fantastic discounts!
This web site will help you plan your time in Orlando and SAVE MONEY!
Scan here to get the Orlando Coupons app for Android!

Financial Sponsor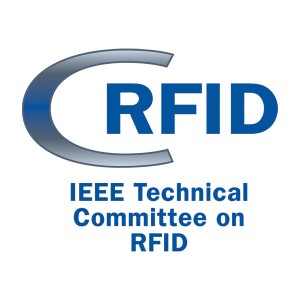 Patrons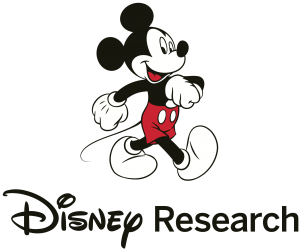 Best Paper Award Patron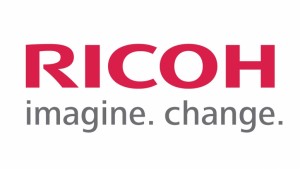 Student Competition Patron
CRFID Member Societies
| | | |
| --- | --- | --- |
| IEEE Antennas and Propagation Society |   | IEEE Consumer Electronics Society |
| | IEEE Solid State Circuits Society | IEEE Systems, Man, and Cybernetics Society |
| IEEE Engineering in Medicine and Biology Society | IEEE Vehicular Technology Society | IEEE Circuits and Systems Society |