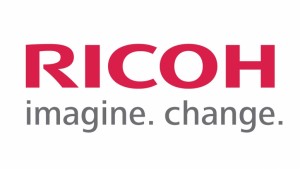 Student Competition Patron: Ricoh Innovations
Student teams of any size may submit a design for a custom 915 MHz LED rectenna (antenna + RF energy harvester + LED) for the IEEE RFID 2014 conference. Cash prize of $400 goes to the team with the highest geometric average LED illumination distance… in two opposite directions.
A rectenna in the first category must be constructed exclusively from the following items:
Green LED (PN: CMD2821VGCTR8T1) (Note: One LED per antenna entry)
Avago Schottky Diodes (PN: HSMS-2862)
Passive microwave capacitors (any value)
Copper tape
Solder or cold solder pen
Cardboard (i.e. corrugated fiberboard)
Tape or glue
There will also be a second category with a $100 cash prize with no material restrictions, except for the LED. Feel free to make a second design with any materials and diodes you want to show off your microwave design skills!
Any passive antenna type may be used in either category, with the requirement that it fit within a box of dimensions 30x30x1 cm.

A 915 MHz TX signal source with directional antenna and linear polarization will be used. The rectenna will be placed on an RF transparent stand in any orientation of the student's choosing. A judge will determine the illumination range, and the stand will then be rotated around 180° azimuthally for a second measurement. The score is the geometric mean of the two distances:
Each rectenna must be accompanied by a unique student registration from a team member; one entry per category per registrant.
For further information, e-mail Marcin Morys at mmorys3@gatech.edu.