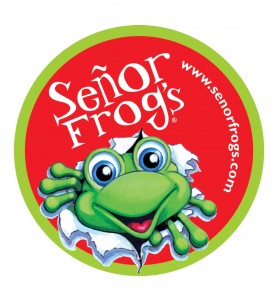 Join everyone on the first evening of the conference for the networking dinner at Señor Frog's. Kick back and relax with other conference attendees, industry folks, and academicians. An all-inclusive buffet will be served along with beer, wine, soda, and more. Buses will be provided to take you to and from the dinner.
Simply sign up for the networking dinner when you register for the conference. Check out the registration options right here.
Date/Time: Wednesday, April 9, 2014 at 7pm – 9pm EST
Place: Señor Frog's Orlando
8747 International Drive
Orlando, FL 32819
+1-407-351-2525
Price: $30 per person for an all-inclusive buffet, beer, alcohol, and/or non-alcoholic drinks.
Questions? Email the finance chair.